ABOVE & ACROSS THE LINE communication.
Lighthouse can manage all your 'above and across the line' requirements. Focused on increasing awareness levels across your market and target customers by gaining quality exposure; writing notable press releases, articles, blogs and influencing the influencers across all areas of interest, including social media platforms, digital news stations and print.
BELOW THE LINE communication.
Lighthouse can manage all your 'below the line' requirements. Ensuring that all communications across the entire mix are aligned to the key brand messages. We can create, write, design and deliver all requirements for communications promotion and collateral; flyers, emails, mailers, brochures, articles, case studies, in addition to managing events, seminars and workshops.
TACTICAL communication.
Lighthouse can map out the workflow and processes and provide tactical communication concepts for each stage of the path, We demonstrate how to take the customer from first initial contact through the seduction process, transforming them into a brand advocate.
The Full Monty
Lighthouse can provide the complete end-to-end best practice communications solution or provide packaged modules of excellence. We can show you how to maximise your Return on Investment in lead generation and aid your back office efforts in lead management through to lead conversion.
THE CUSTOMER segment model.
Lighthouse can map your customers into clearly defined segments, clusters and profiles, providing the framework for the development of communications that resonate with the customers. Also aiding in the configuration of products, services and solutions that are aligned with customer wants, needs and requirements.
MANAGEMENT & staff trainings.
Lighthouse can help identify and manage all your training needs. We are all in need of constant development and we wish to transmit our thirst for knowledge to our clients and partners, through our vast array of customised training packages; Business Communication, Media Training, Public Speaking, People and Project Management.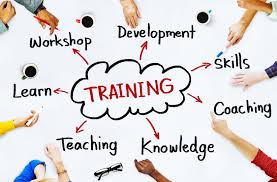 We help you develop yourself and your team, mastering persuasive communication as part of your management skillset.
Take a drive with us, we will be happy to draft specific outline proposals, tailored for your business requirements. We look forward to hearing for you.